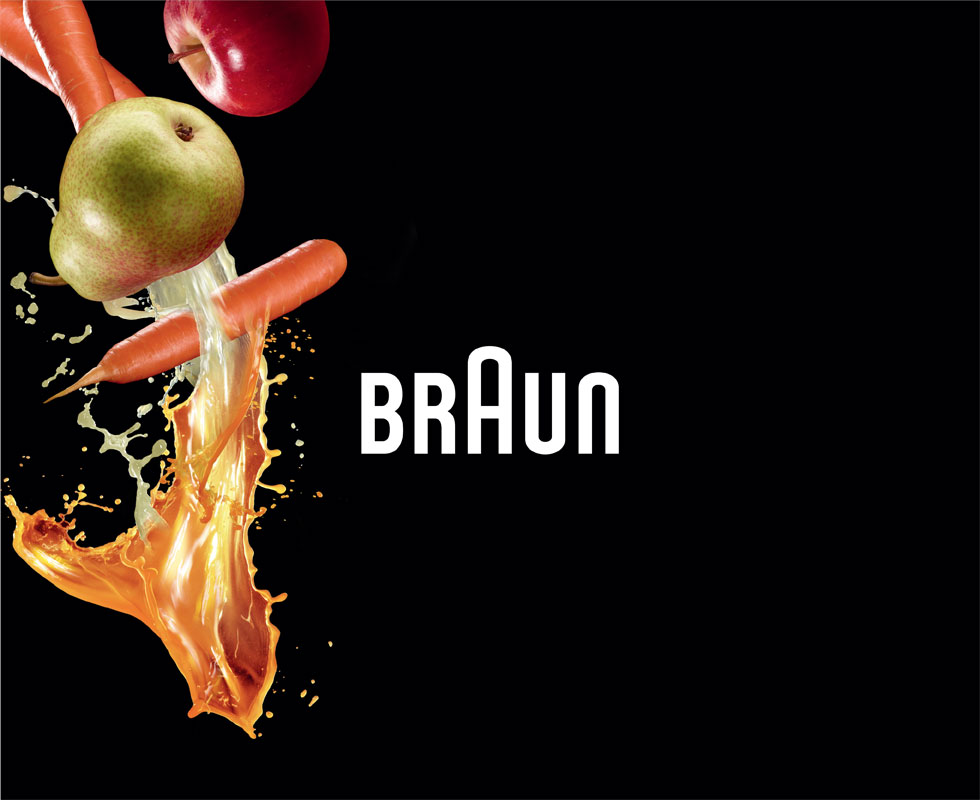 Functionality & Performance
Braun has a reputation for exceptional product innovation, robust German engineering and functional design. Their motto: 'Don't Persuade. Convince.' And with Braun being the world's No.1 in Hand Blenders, we're not the only ones convinced.
The powerful brand identity featuring striking, vibrant images on a black backdrop contributes decisively to the personality and success of the brand.